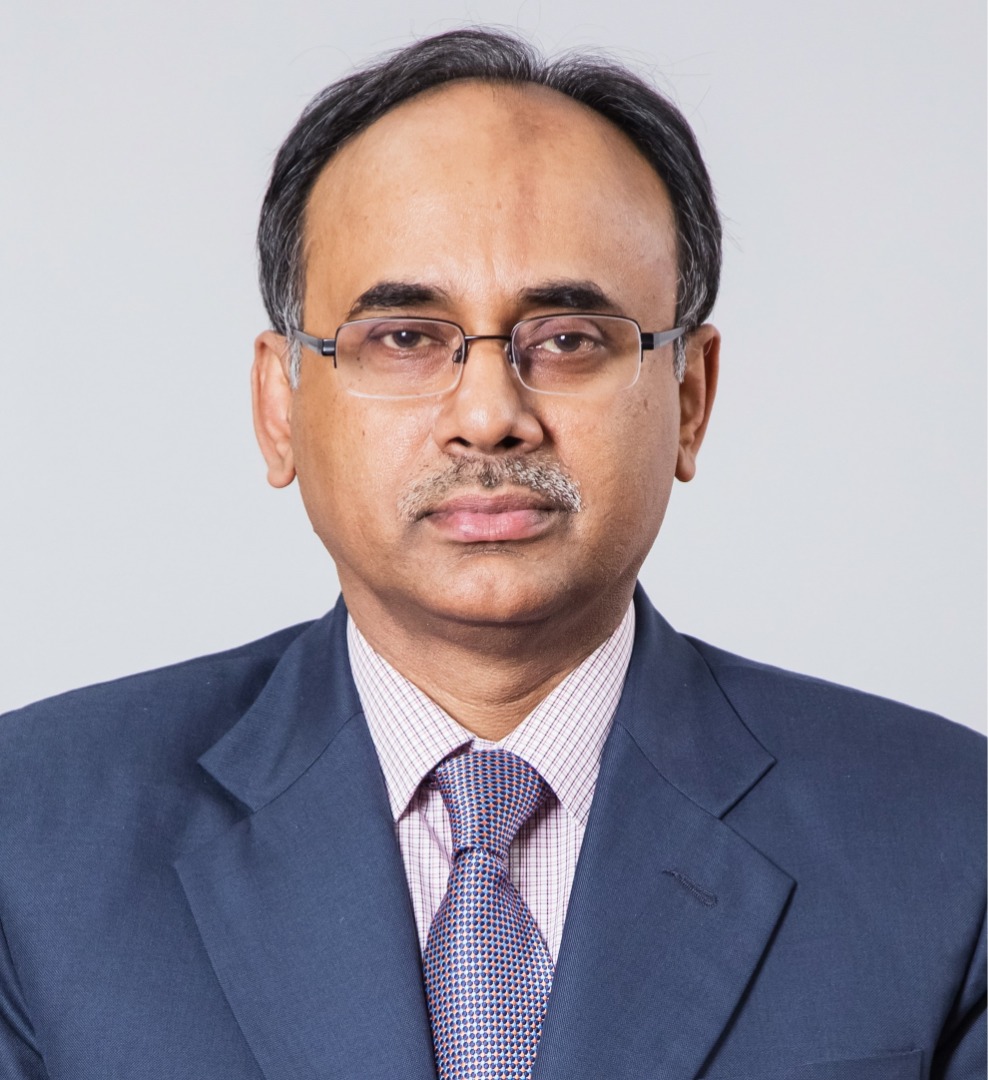 Abdur Rouf Talukder
Senior Secretary
Mr. Abdur Rouf Talukder joined the Bangladesh Civil Service in 1988 (BCS 1985 batch). He worked in wide range of government positions in his long illustrious career but his specialization in public finance and economic management has brought him back to Finance Division at almost every rank of his career. He worked more than 18 years in Finance Division before elevating to the position of Finance Secretary on 17 July 2018.
Apart from his long career in Finance Division, Mr. Talukder has served in Ministry of Industries, Ministry of Food, and Ministry of Information. He also worked at Bangladesh High Commission, Kuala Lumpur as First Secretary (Commercial).
In Finance Division, he has contributed in important areas like budgetary reform, macroeconomic management and introduction of IT in PFM. He was instrumental in implementing Medium Term Budget Framework (MTBF) during 2005-06 and new Budget and Accounting Classification System (BACS) in 2017-18. He played the key role in introduction of payroll automation for the government employees, EFT for pensioners and automation of National Saving Certificates. He is one of the key contributors in drafting the Public Money and Budget management Act, 2009 and Autonomous Bodies' Surplus Revenue Act. 2020.
Mr. Abdur Rouf Talukder has long experience in designing and implementing projects under Annual Development Program (ADP). He worked in the Financial Management Reform Project (FMRP) as MTBF Specialist while he was a Deputy Secretary. Again, in the later part of his career, he led the team of officials in designing and implementing the Skills for Employment Investment Program (SEIP) which is a comprehensive approach to the skill development of the country. He has served as the first Executive Project Director of SEIP and then went on to become the National Project Director.
As Finance Secretary, he is Director, Board of Directors of Bangladesh Bank (Central Bank of Bangladesh); Chairman of Bangladesh Infrastructure Finance Fund Limited (BIFFL); Chairman, National Human Resource Development Fund (NHRDF); Chairman, Committee of Mutawallis of Islamic Development Bank-Bangladesh Islamic Solidarity Educational Wakf (IDB-BISEW); Deputy Chairman, Saudi Bangladesh Industrial & Agricultural Investment Company Limited (SABINCO); Director, Board of Biman Bangladesh Airlines Ltd.; Director, Infrastructure Development Company Ltd. (IDCOL); Member of the Board of Governors at Bangladesh Institute of Development Studies (BIDS), Bangladesh Judicial Service Commission, BPATC, BIISS and National Defense College etc.
Mr. Talukder holds an M.Sc. in Development Management from the University of Birmingham, UK and an MBA from Institute of Business Administration (IBA) of the University of Dhaka. In addition, he attended many professional training courses specialized in public financial management. Some of the highlights are: Public Financial Management in a Changing World, Harvard Kennedy School of Government, Boston, USA; Financial Programming and Policies (FPP), IMF Institute, Washington DC, USA; Public Financial Management: Issues and Solutions, Crown Agents Training & Professional Development Center, London, UK; Fiscal Economics and Economic Management (FEEM), Institute of Public Finance (IPF), Dhaka, etc.
Mr. Talukder, born on August, 1964, is married to Mrs. Selina Rawshan, a teacher by profession and they have one daughter and one son.